Goth fashion is all about embracing the dark aspects of aesthetics and style. Someone who is transitioning to gothic styles and gothic accessories can get overwhelmed by the dramatic changes in their wardrobe.
But there are some ways you can do this transition a bit organically. If you think a drastic change in your wardrobe is a bit much, try incorporating goth styles and elements in your everyday look. This will make the process as normal as it can be are also help you to sort the essentials.
Here are some ways to try introducing goth fashion and ease your way.
Start with the colours
This is the most 'normal' way to incorporate goth fashion in your wardrobe. Begin by adding black items to your outfit. Start with black jeans instead of blue, a simple graphic tee, and some choker (black, of course!).
While it is true that you don't need to eat and breathe black to be goth. But it is the easiest colour to start without getting too stressed. You can also start experimenting with purple, red, or silver. Adding these colours won't totally freak your parents either!
Makeup is the concern
Makeup is the QUEEN when it comes to achieving the perfect goth look. Always keep your makeup on the basic level of eyeliner, mascara, and lipstick. Focus only on one thing at a time. This will help you to get the style without being overboard.
For instance, create a smoky eye look and keep the lips nude. Try a dark coloured eyeshadow to play a little bit.
Learn about Goth identities
Once you are intrigued by the goth culture, feel free to explore its branches. There are various sub-categories of goth fashion—Victorian goth, cybergoth, gothic Lolita, etc. As a new member, you should explore, try, and then chose the style that best represents you.
Invest in accessories
Accessories are the easiest way to incorporate a new style in your cupboard without chugging out all the savings!
Start adding skull bracelets, hats, bags, rings, and chokers. Invest in fishnets and tight belts to amp up your look. Once you are done with the testers, go for shoes and jackets.
Wardrobe Essentials you need
Here are some wardrobe essentials you need to get started with your transition.
Skull rings
Starting small, skull rings or pewter rings are classic goth accessories. These rings have some dark symbols embedded in them or can be gem-crusted. They are available in a lot of variety, and some people often like to stack them together for a statement.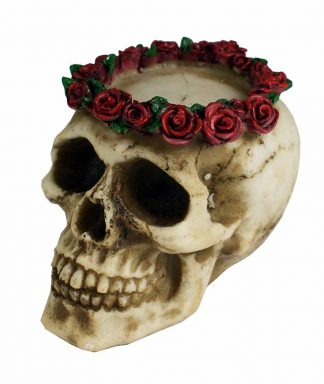 Combat boots
If you want to invest in a single piece of shoes, then that should be black pair of combat boots. You can opt for high heels or even studded heels. The good thing about combat boots is that they are super comfortable and badass!
Graphic Tees
Graphic tees are a basic, inexpensive way to transition into gothic fashion. Skulls are very popular symbols of gothic culture. They represent death and mourning. Other than that, dark quotes, patterns of tombs can make them look more attractive.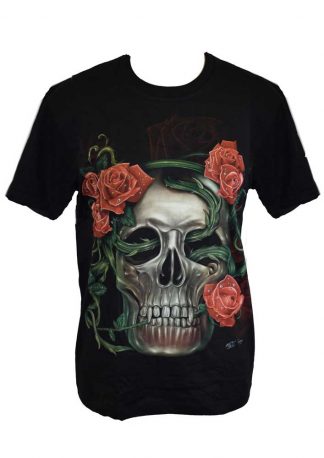 Black leggings
Black leggings are themselves very versatile. They can be worn while shopping, studying, hanging out with friends, etc. Try a skull t-shirt with black leggings and a statement ring—you have your basic goth look ready!
Leather jackets
It might be a little expensive, but a classic black leather jacket is a style staple for gothic fashion. You can pair them with tees, combat boots, hoodies, and it adds a signature touch to the whole look. Think about the Damon Salvatore from The Vampire Diaries!
Black lace dress
Whenever we think about women's gothic dresses, Victorian-style gowns come to mind. But today, instead of gowns, short black dresses with lace bodies can make you look irresistible. Add a women's gothic jacket, red lips, and you will own the room!
Are you looking forward to incorporating these essentials into your wardrobe? Explore a world of alternative fashion from Jordash Clothing.